About Art21
Art21 is the world's leading source to learn directly from the artists of our time.
The Mission of Art21 is to educate and expand access to contemporary art through the production of documentary films, resources, and public programs.
The Vision of Art21 is to inspire a more creative and inclusive world through the works and words of contemporary artists.
Film Excellence
Art21 produces award-winning documentary films about the world's most groundbreaking contemporary artists.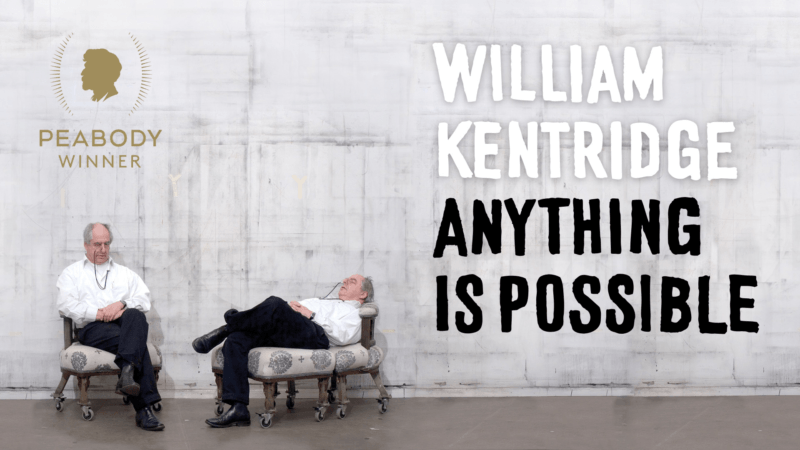 In its signature style, Art21 captures the artist's voice without narration through its flagship PBS-broadcast series, Art in the Twenty-First Century, and digital short film series' Extended Play and New York Close Up. Viewed annually by millions of people across the globe, the entire library of Art21 films is available to stream for free online. 
Art21 films can also be requested to be licensed for use in exhibitions, at public events, and for the production of new films. In addition, Art21.live, a curated streaming video channel on contemporary art, delivers 24/7 programming to audiences worldwide.
Education and Impact
Art21 serves educators and students by providing accessible, free materials and programs devoted to the exploration of contemporary art and artists. 
Programs include Art21 Educators, a year-long intensive professional development program and Art21 Ambassadors free professional development workshops and seminars offered virtually and in-person each month. 
Additionally, Art21 offers free public programs featuring artists, curators, educators and more, and provides the tools for organizations all over the world to host community film screenings through Screening Society.
Publications
Art21 presents a wide range of writing on contemporary art and its applications in educational settings.
Drawing connections between Art21-featured artists and the larger contexts in which they thrive, Art21's READ section chronicles this landscape, post-by-post—posing broader, meditative questions about the place of art in our world.
Being An Artist (published 2018) captures the engaging and seminal conversations that have taken place over the organization's history, serving as an essential primer on a generation of contemporary artists for those interested in the artistic process as a tool for curriculum building.