Watch
Full segments from "London"
The Art21 Library includes every film produced by Art21 since its first broadcast in 2001. Over 60 hours of full episodes from each of Art21's television and digital series are always on view, free of charge.
Suggested starting points:
America Now
Sending Out A Signal
Extended Play
Organizing Chaos
Extended Play
57 Varieties
Extended Play
Abigail DeVille Listens to History
New York Close Up
Raúl de Nieves is an American Artist
New York Close Up
Politics & Paper Dolls
Extended Play
Martha Colburn Brings the War Home
New York Close Up
"CNN Concatenated"
Extended Play
Liz Magic Laser Feeeeeeeeeeeeels Your Pain
New York Close Up
Caroline Woolard Flips the Real Estate Script
New York Close Up
Power & Perspective
Extended Play
"Grace Notes: Reflections for Now"
Extended Play
Politicized Landscapes
Extended Play
Edgar Arceneaux in "Los Angeles"
Art in the Twenty-First Century
America Now
How are artists answering the question: What is America today? Historical markers continue to shape the discourse of the new-normal and artists are responding with powerful works that are representative of the times. This playlist showcases how artists are responding to the dynamic nature of the United States and its parallels.
America Now
by Art21
December 5, 2018
14 videos • 1:54:49 total runtime
Art21.live is an always-on broadcast platform featuring high-quality, hand-selected video programming on contemporary art and artists.
Travel the world with Art21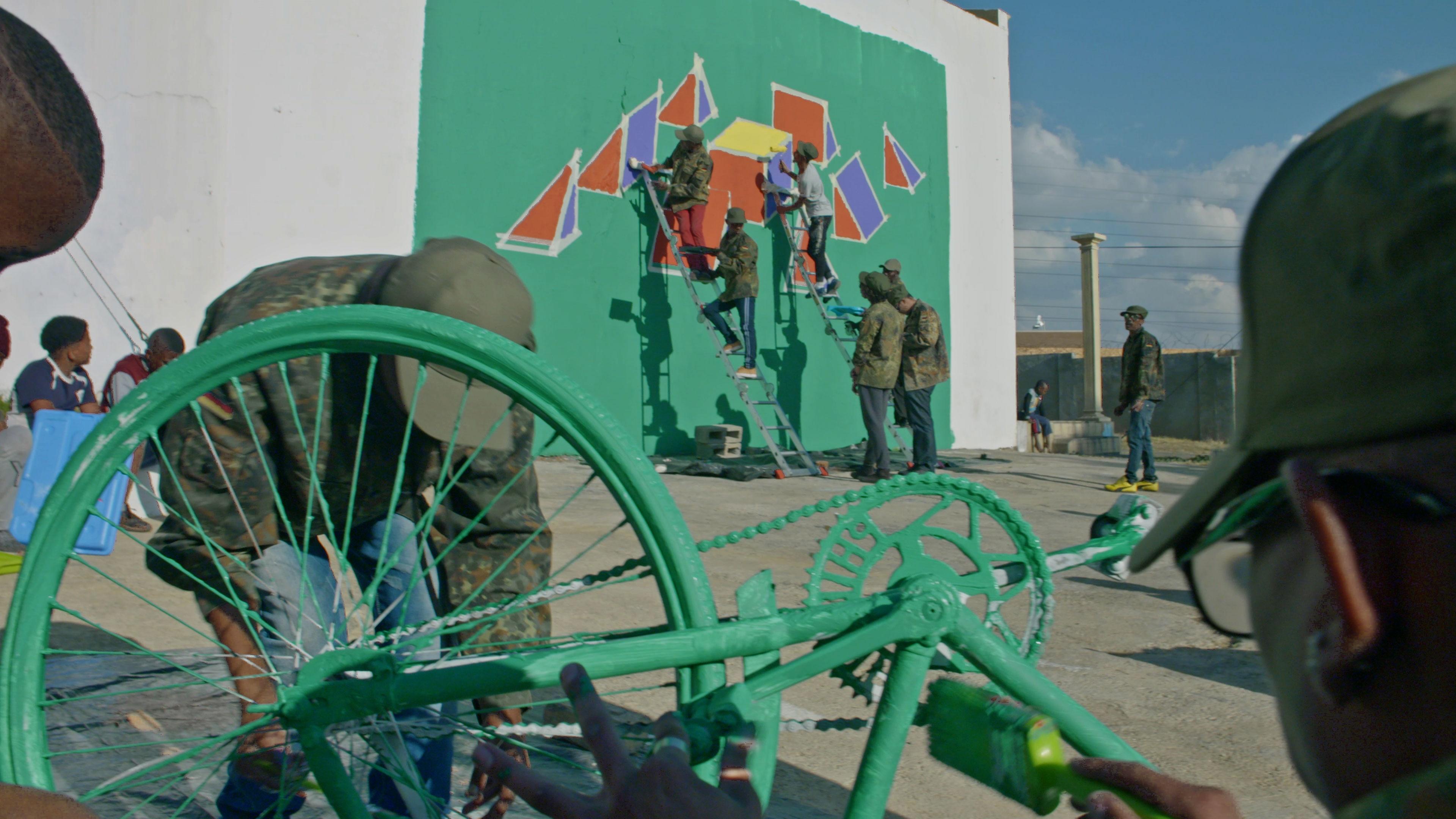 55:04 55:16
55:16