LaToya Ruby Frazier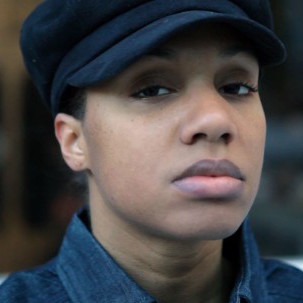 LaToya Ruby Frazier was born in 1982 in Braddock, Pennsylvania, formerly worked in New York, and currently lives and works in Chicago. An artist and activist, Frazier uses photography, video, and performance to document personal and social histories of midwestern America.
Having grown up in the shadow of the steel industry, Frazier has chronicled the health and environmental crisis facing her family and her hometown since she was a teenager. Realizing at a young age that media depictions of people like herself did not accurately represent her life, she employs a radical black-and-white documentary approach that captures the complexity, injustice, and simultaneous hope within America. Her 2016 Flint is Family body of work traces the lives of three generations of women living through the water crisis in Flint, Michigan.
Links:
Artist's website
News & Events
Executive director and chief curator Tina Kukielski delivers a dispatch of Art21's latest on-goings.