Yin Xiuzhen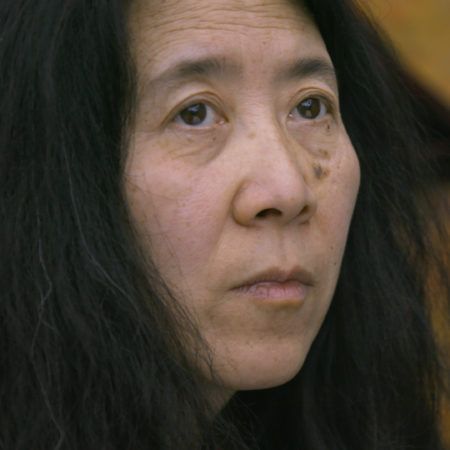 Yin Xiuzhen was born in 1963 in Beijing, China. Working in site-specific installation and sculpture, Yin uses second-hand or recycled items like clothing and domestic objects to create works that preserve personal memories in a rapidly globalizing and homogenizing world.
Originally trained in oil painting, Yin Xiuzhen was influenced by the New Wave movement in China in the 1980s, which refused the social-realism aesthetic of the 1960s–70s Cultural Revolution and prioritized more experimental and conceptual art practices. Turning to sculpture, installation, and performance, Yin produced early works such as Washing the River (1995), in which she and the audience attempted to wash ten cubic meters of ice created from polluted river water. For her Portable City (2001–ongoing) series, the artist creates miniature fabric versions of city skylines, housed within suitcases, to explore the latent memories that used clothing can hold. Works such as Ruined City (1996), an installation of Beijing roof tiles, and Collective Subconscious (2007), a large-scale installation of a 1990s Chinese mini-bus, are more direct meditations on what has been lost during the rapid modernization of China and the artist's yearning to preserve individual and collective memory. Yin has also collaborated with her husband, the artist Song Dong, on the series, The Way of the Chopsticks (2001–ongoing).
Yin Xiuzhen studied oil painting at Capital Normal University in Beijing. She has had major solo shows at Garage Museum of Contemporary Art, Moscow, Russia (2016); Tasmania Museum and Art Gallery, Hobart, Australia (2014); Kunsthalle Dusseldorf, Germany (2013); Groninger Museum, Netherlands (2012); Museum of Modern Art, New York (2010); Ullens Center for Contemporary Art, Beijing, China (2008); Redcat, Los Angeles, California (2006); Gertrude Contemporary Art Spaces, Melbourne, Australia (2000); Beijing Contemporary Art Museum, China (1995); among others. Her work has been included in the Venice Biennale, Italy (2007, 2019); the São Paulo Biennale, Brazil (2004); the Gwangju Biennale, South Korea (2002); among many other international exhibitions. Yin Xiuzhen lives and works in Beijing.