Paul Pfeiffer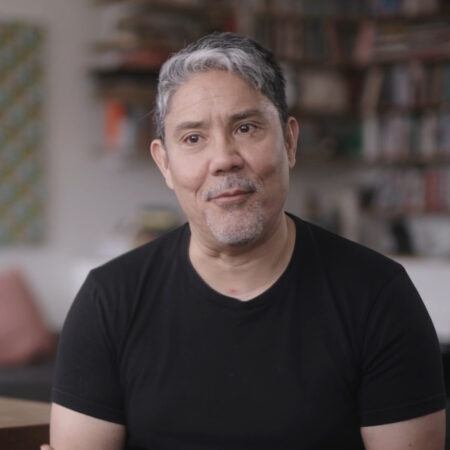 Paul Pfeiffer was born in Honolulu, Hawaii, in 1966 but spent most of his childhood in the Philippines. Pfeiffer relocated to New York in 1990, where he attended Hunter College and the Whitney Independent Study Program. Pfeiffer's groundbreaking work in video, sculpture, and photography uses recent computer technologies to dissect the role that mass media plays in shaping consciousness.
In a series of video works focused on professional sports events—including basketball, boxing, and hockey—Pfeiffer digitally removes the bodies of the players from the games, shifting the viewer's focus to the spectators, sports equipment, or trophies won. Presented on small LCD screens and often looped, these intimate and idealized video works are meditations on faith, desire, and a contemporary culture obsessed with celebrity. Many of Pfeiffer's works invite viewers to exercise their imaginations or project their own fears and obsessions onto the art object. Several of Pfeiffer's sculptures include eerie, computer-generated recreations of props from Hollywood thrillers, such as Poltergeist, and miniature dioramas of sets from films that include The Exorcist and The Amityville Horror.
Pfeiffer is the recipient of numerous awards and fellowships, and was the inaugural recipient of the Bucksbaum Award, given by the Whitney Museum of American Art (2000). In 2002, Pfeiffer was an artist-in-residence at Massachusetts Institute of Technology, and at ArtPace in San Antonio, Texas. In 2003, a traveling retrospective of his work was organized by Massachusetts Institute of Technology's List Visual Arts Center and Museum of Contemporary Art, Chicago.