Mel Chin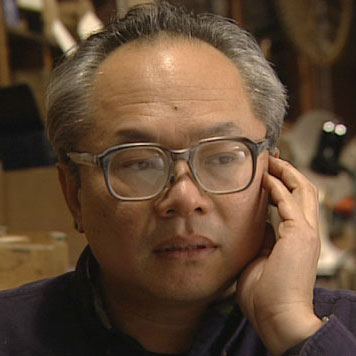 Mel Chin was born in Houston to Chinese parents in 1951, the first of his family born in the United States, and was reared in a predominantly African-American and Latino neighborhood. He worked in his family's grocery store, and began making art at an early age. Though Chin is classically trained, his art is both analytical and poetic and evades easy classification. Alchemy, botany, and ecology are but a few of the disciplines that intersect in his work. He insinuates art into unlikely places, including destroyed homes, toxic landfills, and even popular television, investigating how art can provoke greater social awareness and responsibility. Unconventional and politically engaged, his projects also challenge the idea of the artist as the exclusive creative force behind an artwork.
"The survival of my own ideas may not be as important as a condition I might create for others' ideas to be realized," says Chin, who often enlists entire neighborhoods or groups of students in creative partnerships. In Knowmad, Chin worked with software engineers to create a video game based on rug patterns of nomadic peoples facing persecution. Chin also promotes works of art that have the ultimate effect of benefiting science or rejuvenating the economies of inner-city neighborhoods. In Revival Field, Chin worked with scientists to create sculpted gardens of hyperaccumulators—plants that can draw heavy metals from contaminated areas—in some of the most polluted sites in the world.
Chin received a BA from Peabody College in Nashville, Tennessee, in 1975, and fellowships from the National Endowment for the Arts in 1988 and 1990. He lives in North Carolina.