Martha Colburn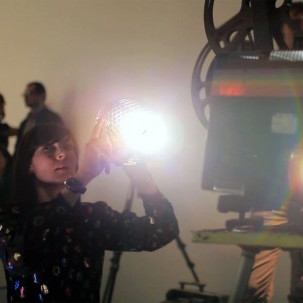 Martha Colburn was born in 1971 in Gettysburg, Pennsylvania, formerly lived and worked in New York, and currently lives between Amsterdam and Lisbon.
Colburn began working with film in the '90s when she acquired a used projector and began splicing found footage into her works. Now, she works for years on a single project, and her films result from intensive research and meticulously rendered stop-motion animations that include photography, collage, and painting.
The artist's vibrant imagery can belie the seriousness of the themes she addresses, which include America's history of war and violence, and crystal-meth addiction in rural areas. While her work is viewed in both film and art contexts, she has said that the individual films are secondary to the ideas and images behind her work.
Links:
Artist's website