Graciela Iturbide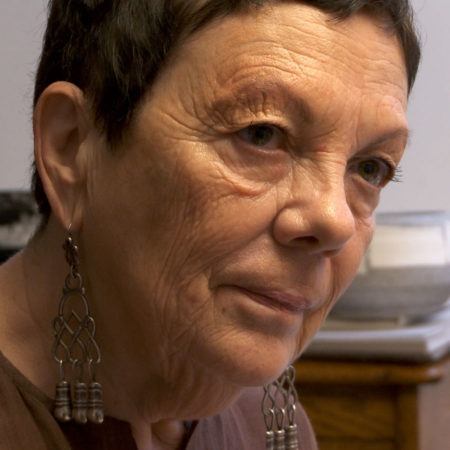 Graciela Iturbide was born in 1942 in Mexico City. For Iturbide, the camera is just a pretext for knowing the world. Her interest, she says, lies in what her eyes see and what her heart feels—what moves her and touches her. Although she has produced studies of landscapes and culture in India, Italy, and the Unites States, her principal concern has been the exploration and investigation of Mexico—her own cultural environment—through black-and-white photographs of landscapes and their inhabitants, abstract compositions, and self-portraits.
Her images of Mexico's indigenous people—the Zapotec, Mixtec, and Seri—are poignant studies of lives within the bounds of traditional ways of life, now confronted by the contemporary world. Turning the camera on herself, Iturbide reveals the influence of her mentor Manuel Álvarez Bravo in self-portraits that transform her quotidian self and play with formal innovation and attention to detail. She has also documented cholo culture in the White Fence barrio of East Los Angeles and migrants at the San Diego/Tijuana border, illuminating the bleak realities of her subjects' search for the American Dream.
Graciela Iturbide attended Universidad Nacional Autónoma de México (UNAM), and holds honorary degrees from Columbia College Chicago (2008) and San Francisco Art Institute (2009). Her many honors include the Lucie Award (2010); National Prize of Sciences and Arts, Mexico City (2009); Hasselblad Foundation Photography Award (2008); Legacy Award from the Smithsonian Latino Center (2007); Hugo Erfurth Award (1989); and a Guggenheim Fellowship (1988). Her work has appeared in major exhibitions at Tate Modern (2013); Museo Frida Kahlo, Mexico City (2012); Barbican Art Gallery (2012); Museo de Arte Moderno, Mexico City (2011); MAPFRE Foundation, Madrid (2009); Americas Society, New York (2008); J. Paul Getty Museum (2007); Milwaukee Art Museum (2003); and the Austin Museum of Art (2001), among others. Graciela Iturbide lives and works in Mexico City, Mexico.
Links:
Artist's website