Cindy Sherman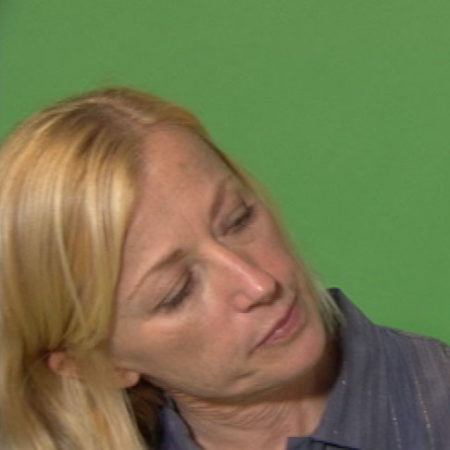 Cindy Sherman was born in 1954 in Glen Ridge, New Jersey. Sherman earned a BA from Buffalo State College, State University of New York (1976). In self-reflexive photographs and films, Cindy Sherman invents myriad guises, metamorphosing from Hollywood starlet to clown to society matron. Often with the simplest of means—a camera, a wig, makeup, an outfit—Sherman fashions ambiguous but memorable characters that suggest complex lives that exist outside of the frame. Leaving her works untitled, Sherman refuses to impose descriptive language on her images—relying instead on the viewer's ability to develop narratives, as an essential component of appreciating the work.
While rarely revealing her private intentions, Sherman's investigations have a compelling relationship to public images, from kitsch (film stills and centerfolds) to art history (Old Masters and Surrealism) to green-screen technology and the latest advances in digital photography. Sherman's exhaustive study of portraiture and self-portraiture—often a playful mixture of camp and horror, heightened by gritty realism—provides a new lens through which to examine societal assumptions surrounding gender and the valuation of concept over style.
Among her awards are the Guild Hall Academy of the Arts Lifetime Achievement Award for Visual Arts (2005); American Academy of Arts and Sciences Award (2003); National Arts Award (2001); a John D. and Catherine T. MacArthur Foundation Award (1995); and others. Her work has appeared in major exhibitions at Sprüth Magers, Berlin (2009); Jeu de Paume, Paris (2006); the Museum of Modern Art, New York (1997); and the Museum of Contemporary Art, Los Angeles (1997); among others. Sherman has participated in many international events, including SITE Santa Fe (2004); the Venice Biennale (1982, 1995); and five Whitney Biennial exhibitions. Cindy Sherman lives and works in New York.