Walton Ford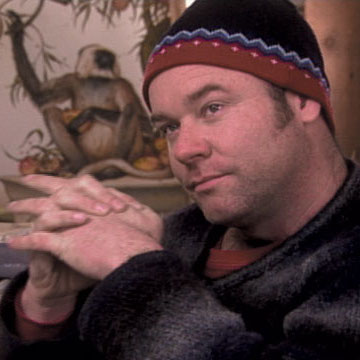 Walton Ford was born in 1960 in Larchmont, New York. Ford graduated from the Rhode Island School of Design with the intention of becoming a filmmaker, but later adapted his talents as a storyteller to his unique style of large-scale watercolor. Blending depictions of natural history with political commentary, Ford's meticulous paintings satirize the history of colonialism and the continuing impact of slavery and other forms of political oppression on today's social and environmental landscape.
Each painting is as much a tutorial in flora and fauna as it is as a scathing indictment of the wrongs committed by nineteenth-century industrialists or—locating the work in the present—contemporary American consumer society. An enthusiast of the watercolors of John James Audubon, Ford celebrates the myth surrounding the renowned naturalist-painter while simultaneously repositioning him as an infamous anti-hero—who, in reality, killed more animals than he ever painted. Each of Ford's animal portraits doubles as a complex, symbolic system, which the artist layers with clues, jokes, and erudite lessons in colonial literature and folktales.
Walton Ford is the recipient of several national awards and honors, including a fellowship from the John Simon Guggenheim Memorial Foundation and the National Endowment for the Arts. Ford's work has been featured at Bowdoin College Museum of Art, Southeastern Center for Contemporary Art, Whitney Museum of American Art at Champion, and Forum for Contemporary Art in St. Louis. After living in New York City for more than a decade, Walton Ford relocated his studio to Great Barrington, Massachusetts. Ford and his family reside in upstate New York.