Kameelah Janan Rasheed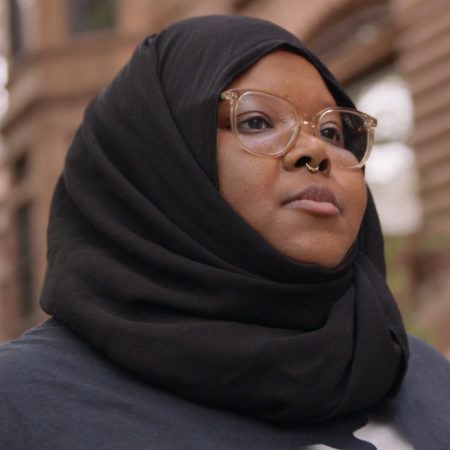 Kameelah Janan Rasheed was born in 1985 in East Palo Alto, California, and lives and works in Brooklyn, New York. She received a BA in public policy from Pomona College and an MA in secondary social-studies education from Stanford University. A self-described learner, Rasheed examines the appearance and legibility of text in a range of creative forms, including wall collages, large-scale public installations, publications, and lecture-performances. Poetic and political, these works explore the complications, slippages, and possibilities of language in relation to Black subjectivity while they create new ecosystems of meaning.
Rasheed credits her father's religious conversion in the early 1980s as an inspiration for her style of working. While studying Islamic theology, Rasheed's father made typewritten notes and adorned them with photocopied excerpts of religious texts and his handwritten annotations. The artist describes this process as a way of making sense of things through repeated re-reading. "I was thinking about this idea of talking back to a text. A text itself is never finished; each time we read something, we're either annotating on the page or annotating in our brain and creating literally a new text." In her own process, Rasheed draws upon the tools typically used in the self-publication and distribution of radical writings: she excerpts, combines, photocopies, and annotates fragments of letters, words, and images from her archive of books and printed matter.
Her wall-based collage works, such as Each Sentence is a Sponge! (2020) and A Supple Perimeter (activation ii) (2017), consist of sprawling fragments of these Xeroxes and archival inkjet prints and explore topics such as the multiplicity of histories of Black and Muslim people in America, literary theory, and Black experimental writing. These works leave room for the unfinished, the illegible, and the contained, inviting viewers to slow down and actively engage with the process of understanding, again and again. "It's a proxy for thinking about how we can move through other ways of reading the world with more care and slowness," says Rasheed. "It asks that we spend a bit more time with things that are confusing." In addition to her artistic practice, Rasheed formerly worked as a high-school social-studies teacher, and since 2013 she has worked with an education nonprofit, developing curricula and supporting secondary social-studies teachers to enhance their practices.
Links:
Artist's website
"Text has this illusion of comprehensiveness. Even if you've read something once, it doesn't mean that you understand it."