David Altmejd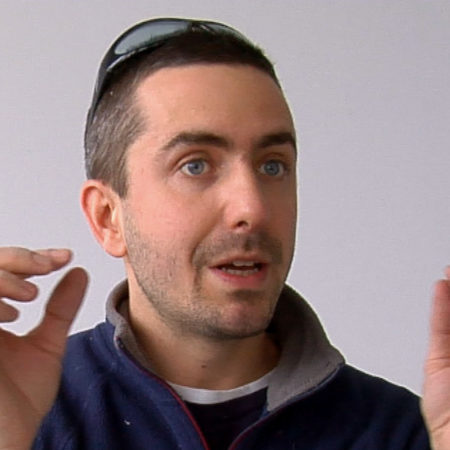 David Altmejd was born in Montreal, Canada in 1974. With an almost childlike fascination for objects that grow, transform, and reshape themselves, Altmejd creates sculptures, suffused with ornament, that blur distinctions between interior and exterior, surface and structure, representation and abstraction. Meaning, for Altmejd, does not exist in advance of the work in process. His interest lies in the making—the building of an object that will generate meaning. Using armatures in the forms of giants and angels that convey both human and supernatural energies, he abandons standard narrative conventions in favor of an exploration of materials, processes, and structures.
In diorama-like tableaux, Altmejd pairs objects laden with symbolism—crystals, gold chain, bondage gear, and taxidermy birds and animals—with virtuosic applications of materials such as plaster, glitter, thread, minerals, mirrors, and Plexiglas. In dazzling displays of active sculpting—holes and passages pushed through forms to drive matter "somewhere else"—Altmejd's work expresses the intense flow of energy traveling through space and teeters between investigations of sexuality, decay, spirituality, death, and—always—life.
David Altmejd received a BFA from the Université du Québec à Montréal (1998) and an MFA from Columbia University (2001). His work has appeared in major exhibitions at the Brant Foundation Art Study Center (2011); Vanhaerents Art Collection, Brussels (2010); National Gallery of Canada, Ottawa (2010); New Museum (2010); Solomon R. Guggenheim Museum (2010); P.S. 1 Contemporary Art Center (2009); Museum of Contemporary Art, Los Angeles (2009); Liverpool Biennial (2008); Fundació La Caixa Museum, Barcelona (2007); Venice Biennale (2007); and the Whitney Biennial (2004), among others. David Altmejd lives and works in New York City.