Cao Fei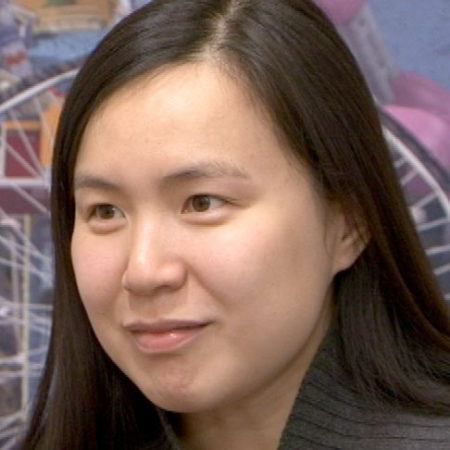 Cao Fei was born in Guangzhou, China, in 1978. She earned a BFA from Guangzhou Academy of Fine Arts in Guangzhou, China (2001). Cao Fei's work reflects the fluidity of a world in which cultures have mixed and diverged in rapid evolution. Her video installations and new media works explore perception and reality in places as diverse as a Chinese factory and the virtual world of "Second Life."
Applying strategies of sampling, role play, and documentary filmmaking to capture individuals' longings and the ways in which they imagine themselves—as hip-hop musicians, costumed characters, or digitized alter egos—Cao Fei reveals the discrepancy between reality and dream, and the discontent and disillusionment of China's younger generation. Depictions of hyper-capitalistic Pearl River Delta development abound in images that echo traditional Chinese landscape painting and in the design of her own virtual utopia, RMB City. Fascinated by the world of "Second Life," Cao Fei has created several works in which she is both participant and observer through her "Second Life" avatar, China Tracy, who acts as a guide, philosopher, and tourist.
Cao Fei's work has appeared in solo exhibitions at the Serpentine Gallery, London (2008); Orange County Museum of Art, Newport Beach, California (2007); Museum Het Domein, Sittard, Netherlands (2006); and Para Site Art Space, Hong Kong (2006). She has participated in the New Museum Triennial (2009); Carnegie International, Pittsburgh (2008); Prospect.1 New Orleans (2008); Yokohama Triennial (2008); and the Biennials of Istanbul, Lyon, and Venice (2007). Her work has appeared at New Museum of Contemporary Art, New York (2008); Walker Art Center, Minneapolis (2007); P.S.1 Contemporary Art Center, Long Island City (2006); and Asia Society, New York (2006). Cao Fei lives and works in Beijing.
Links:
Artist's website
RMB City website
News & Events
A weekly digest of things to watch, read, and hear from the comforts of your home, selected by Art21-featured artists and Art21 staff.